The QTH is called "The Knolls".
Location:

Sandhurst and region:
The region is markedby being surrounded with water of the Bay of Quinte, providing a tempered climate for apple and grape growing, similar to that of Prince Edward County, the eastern end of which faces The Knolls, across the Adolphus Reach.
Sandhurst detail:
"The Knolls" is located in the Town of Greater Napanee in the County of Lennox and Addington in an area known as South Fredricksburg, and more precisely, in Sandhurst, adjacent to the Sandhurst Shores Subdivision, and off the Loyalist Parkway. To make it even more confusing the mailing address is Bath!
The burgundy area in the blow-up below marks the location of "The Knolls", on the shore of the Aldolphus Reach.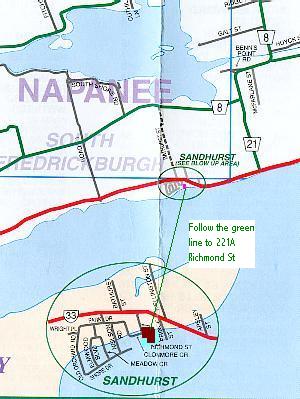 In GOOGLE Earth it looks like: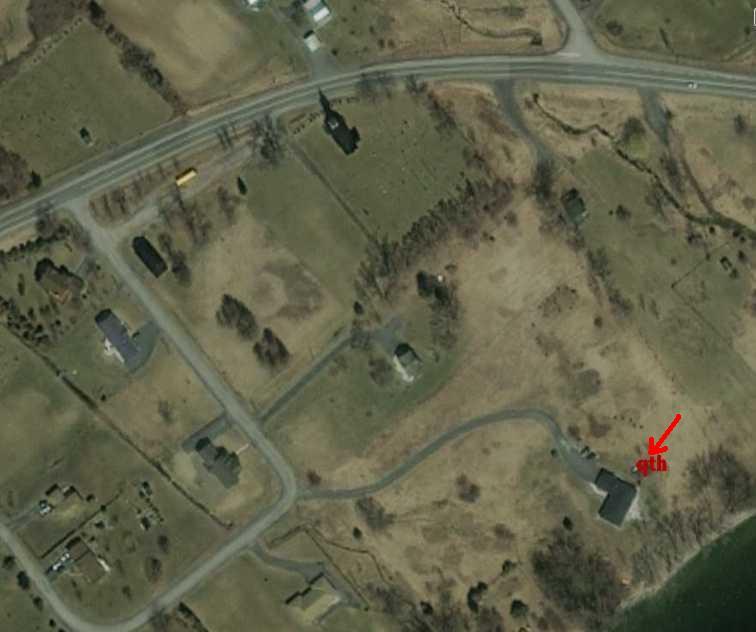 South Fredericksburg Greater Napanee Bath Prince Edward County GoogleEarth